After searching hard online, I found that the Slow Food Farmers' Market held at the Abbotsford Convent welcomes (well-behaved) dogs (on lead)! I often do feel a bit hesitant bringing Angus anywhere as I don't often know what other people's reactions might be, but right at the St Heliers car park ($2 per entry) someone had already asked to pet him. When we got to the entrance of the market, the lady collecting the entrance fee remarked that Angus was going to have a great time as there were many other dogs at the market.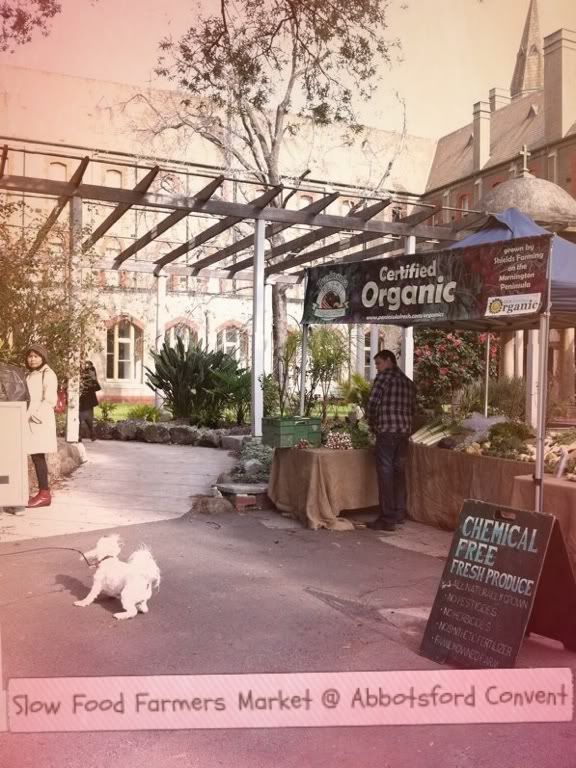 We spent about $60 (Gulp - more than we had expected), but the produce was amazing.
Purchases:
$14 on 2 tubs of pate (Duck & Grand Marnier, Venison & Muscat)
$ 7 on 160g broken blue cheese
$ 8.5 on a jar of roast pumpkin relish (yum!)
$ 8 on chestnuts
$18.5 on an amazing steak sandwich and snag roll with the works - cous cous, relish, beetroot etc etc etc!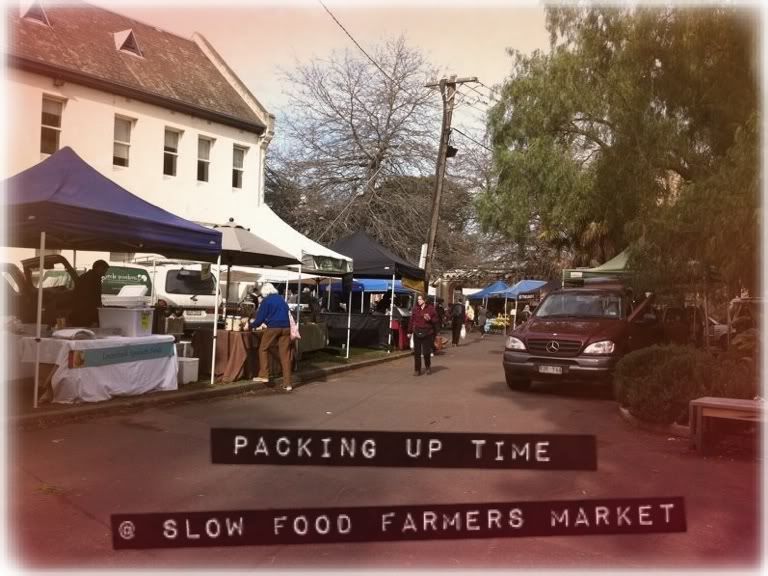 The convent had some lovely, lovely grounds to walk about and have a picnic; we fumbled about our ginormous juicy sandwich and roll on a bench overlooking the grounds - very pretty (the grounds, that is. We were

not

a pretty sight!)

The market, the convent, and its grounds proved to be an ultra sensory experience for Angus- possibly overwhelmingly so: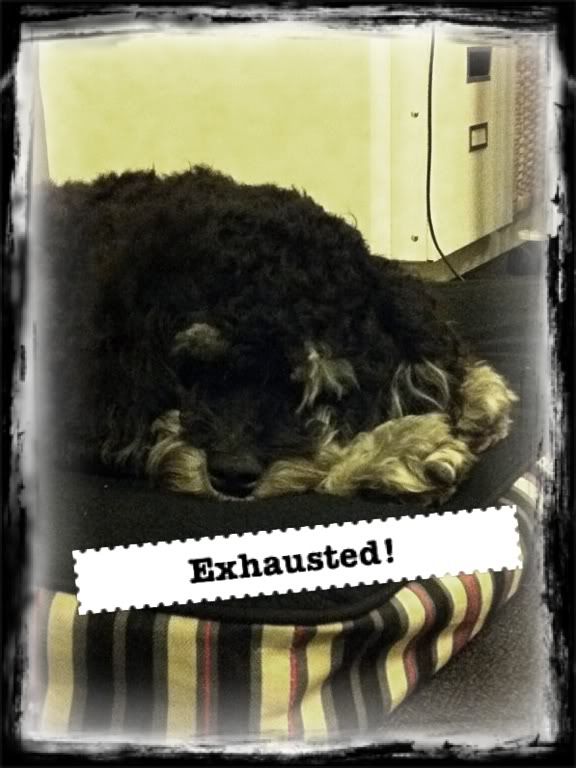 Details: Slow Food Farmers' Market
When

4th Saturday of every month, 8am - 1pm

Where

Abbotsford Convent
1 St Heliers St
Abbotsford VIC 3067

Entry

$2 entry goes to the Abbotsford Convent Foundation maintenance fund

Booking/Enquiries

www.mfm.com.au