We must endeavour to go there again and give it another shot.
We decided to go up Mount Macedon with Angus yesterday, but it turned out to be a bad decision. The weather was forecasted to be cloudy in Melbourne, but we didn't factor in the likelihood that it'd be colder up in Mount Macedon.
Well, it wasn't JUST colder, it was raining too! And misty.
Bah.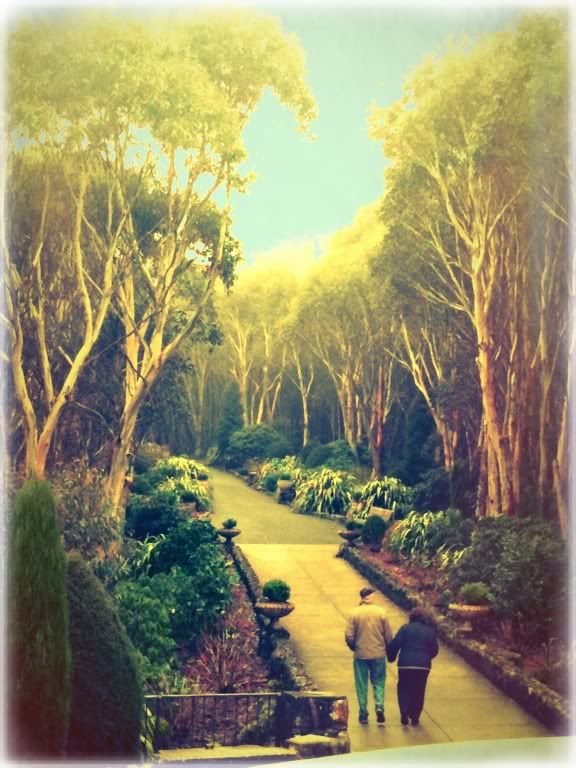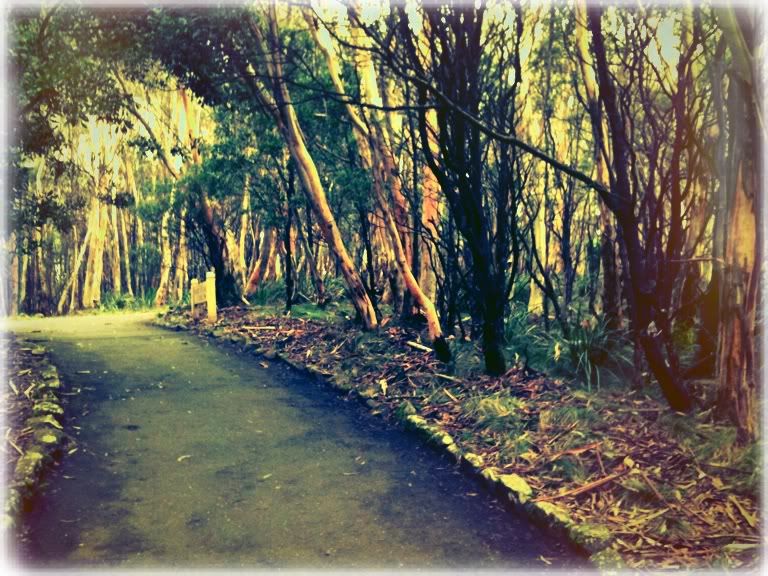 Mount Macedon is home to the Memorial Cross, Victoria's most significant war memorial only second to the Shrine of Remembrance: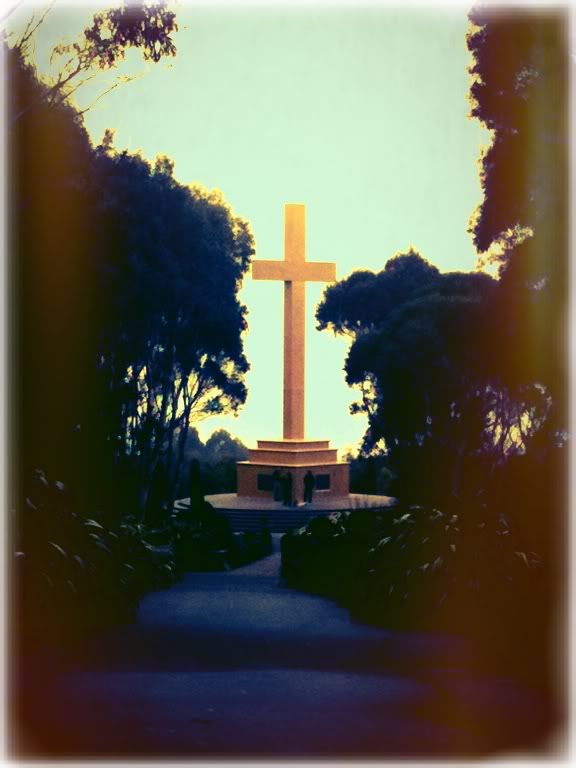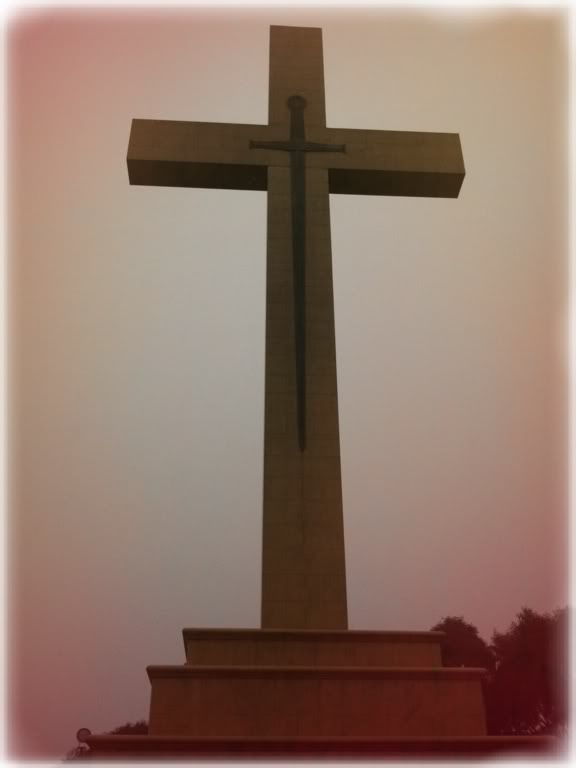 I reckon if it wasn't wet or too cold, it would be quite lovely to walk.
Oh well, maybe next time!
**Note to self, though - Top of the Ranges Tearooms does not appear to have an alfresco area if you're bringing pooch along, so bring a picnic along next time!