We came by a month or so ago with Angus, hoping to get a seating outside. There were just too many people waiting, and so we left for elsewhere.
Last Saturday, we decided to try our luck again, but without Angus. We were seated in 15 minutes, despite the constant stream of people waiting.
I did think that the menu alone was enough to give you coronary heart disease, but we had to experience it for ourselves.
We shared between us two, the Idle Tongues: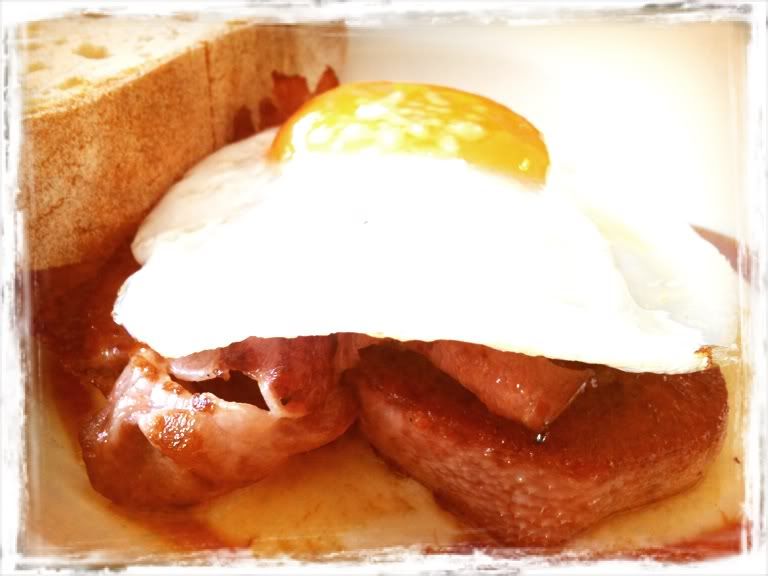 Idle Tongues -
braised ox tongue w/ semolina puree and sourdough bread

as well as the fabulous, Duchess of Pork ( I must admit, I was half-expecting Fergie to be served :X )


Duchess of Pork -
pork belly w/ crumbed poached eggs, rich truffle sauce and sourdough bread
Lovely place, and would love to go again, but we might let the cholesterol ease down for a while first!
Duchess of Spotswood
87 Hudsons Rd
Spotswood