Almost 2.5 months ago, we spent Cup Weekend down at Apollo Bay, and Angus came along! We went for a couple of walks, but Angus had to stay home as dogs are not allowed in the Otway Ranges (General rule - no dogs in National Parks). We did, however, take one walk to Marriner Falls and Angus had such a ball!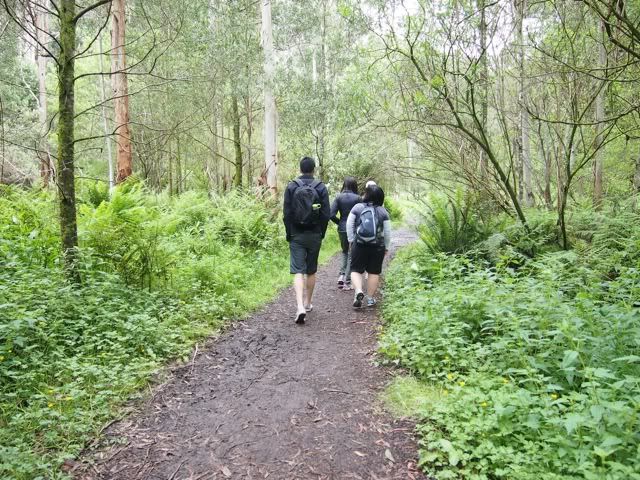 The walk wasn't too long; we took our own sweet time - probably took us, maybe, 90 minutes? I may be wrong. Either way, a very pleasant walk.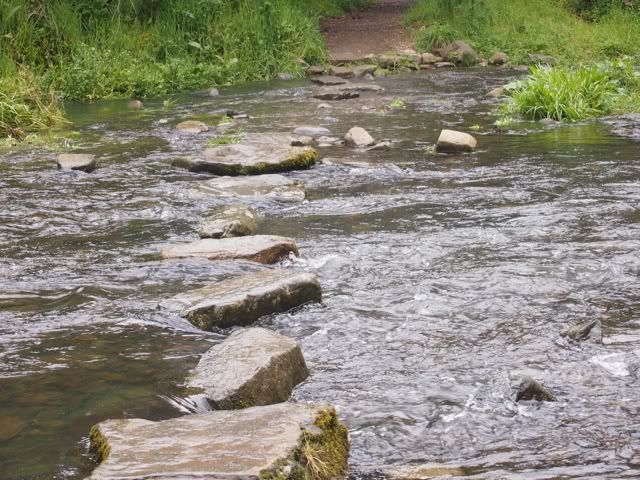 The interesting thing about this walk, is that, instead of bridges, the only way to cross streams were on stepping stones.
Be prepared to get your shoes/feet wet!
When we got to the waterfall, we let Angus off-lead as the waterfall was pretty much enclosed. He had such a ball exploring!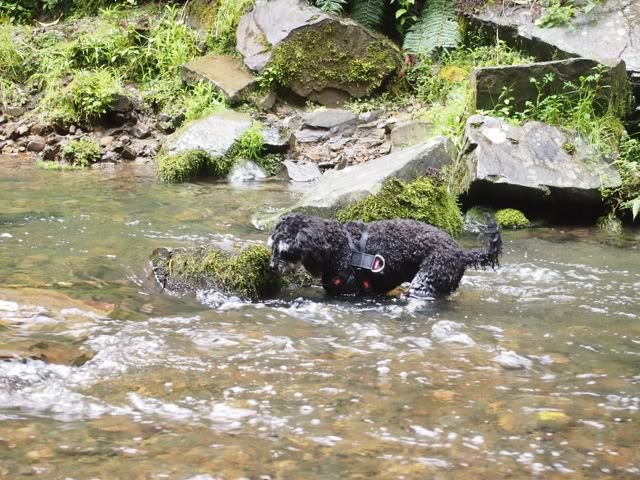 I wasn't too impressed when he found himself a jellybean (!). But I'm sure he felt mighty pleased with himself!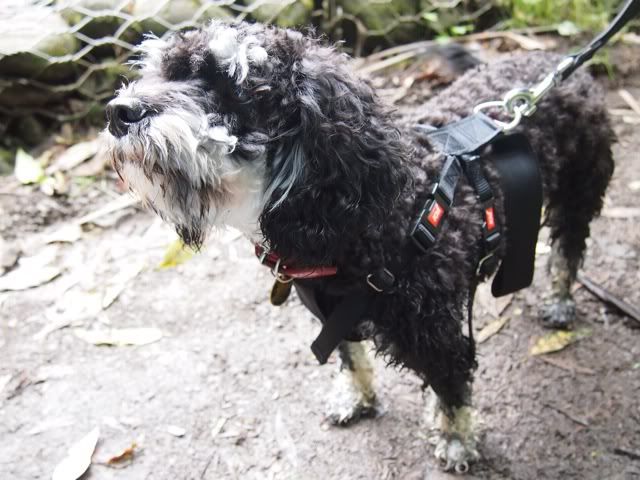 Can't remember how I came to know about this place, and that dogs are allowed. Not an easy walk to find online.
DIRECTIONS: At Apollo Bay from Great Ocean Road, turn onto Gambier St and follow along Barham Valley Road. Keep going; the road gets narrower and there aren't any signs until you are there. Doubt you would miss it once you're there.