We decided to make Red Lantern one of our food-stops on our Sydney food trip, after having watched Luke Nguyen do a Friday masterclass on Masterchef. He had talked about master stocks and how the master stock in Red Lantern was at least 10 years old, and so this intrigued me. Apparently in China, some master stocks are several centuries old and can be sold for hundreds of thousands of dollars!
After having made our reservation about 3 weeks prior, we rocked up on Sunday and were seated outside at the front of the building. The restaurant was far smaller than I expected - Red Lantern is situated in a Victorian terrace, below a block of apartments.
True to its name - so red, and so many red lanterns!
We ordered some herbal tea to accompany our meal, and it was very nice. Had lemongrass, ginger, licorice (I supposed very subtle, as I'm not a fan of licorice, and I still liked the tea).
Using the Husband's actual birthday as an excuse to pig out, we ordered 3 entrees and 2 mains.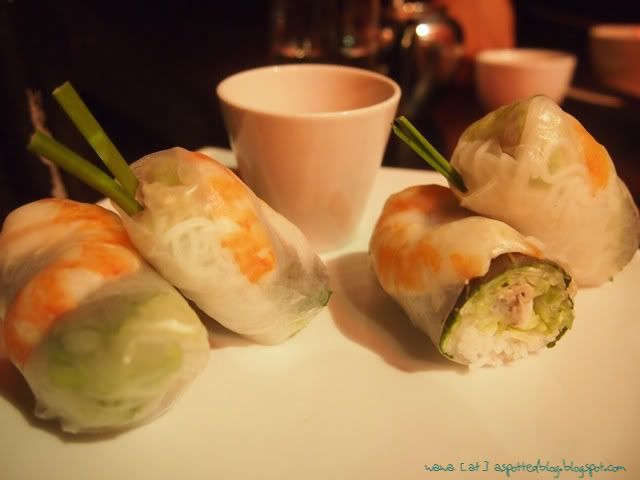 ENTREE: "Goi Cuon" - Soft rice paper rolls
had such fresh textures about it. Lovely.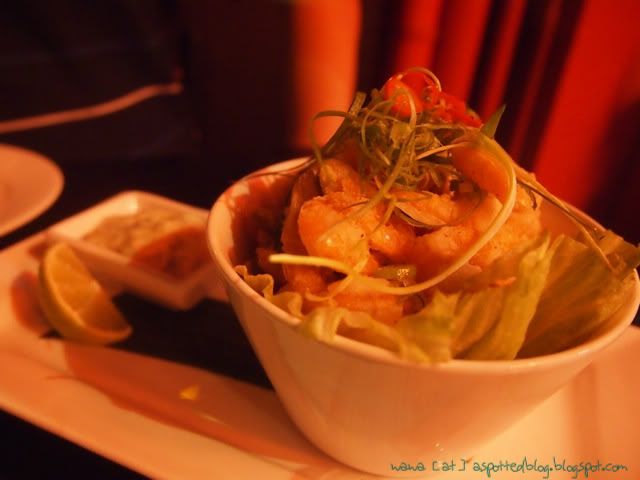 ENTREE: Chef's Special - Fried school prawns with coriander aioli
We decided to go for the school prawns because I was drawn to the coriander aioli. I really liked this too - we were able to eat the whole prawn, shell and all, and it was all just so very flavourful.
MAIN: "Ga Chien Don" -
Uhmm... the taste was oh-kay. I liked how the salad did add variety to the dish. But the beef I felt was not tender enough. I suppose I expected the beef to be cooked medium-rare, which it certainly wasn't. I felt this dish did not hold a candle to the ones Crystal Jade in Melbourne does.
Overall, it was a slight disappointment. I really really did enjoy the entrees, but that was part of the problem. The entrees were significantly better than the mains, so that we didn't, couldn't, end on a high. I'd maybe return to Red Lantern to enjoy the entrees, tapas-style. I also probably wouldn't mind coming back here if the majority of my dining party wanted to dine here (say for a reunion, or a birthday, etc) but I doubt I would voluntarily return on my own volition.