Decided to make the Husband's ultimate dream come true (no, not THAT dream ;) ) by attempting to make
ngo hiam
or what we call as
lobak
, essentially a fried meat roll wrapped in bean curd skin. Ended up buying the WRONG beancurd skin (as M pointed out - the COCK brand is only for '
pak khor foo chook yee mai
' @gingko beancurd skin barley dessert broth) - it broke so easily and pretty much started disintegrating :( I tried my best, and it turned out pretty ugly with
foochok
(beancurd skin) pointing in every direction, but thankfully, edible. Thanks C for pointing out which ones I should have bought - maybe next time I'll experience more success!!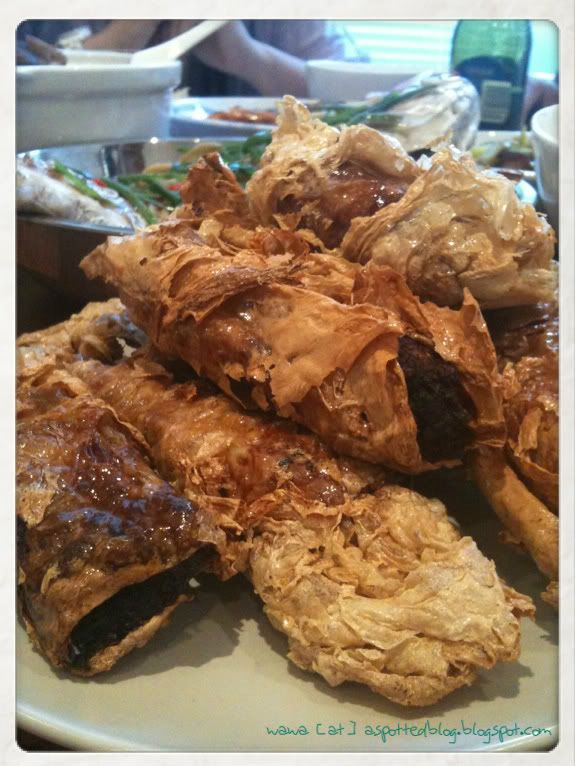 Ugly ngo hiam
In order to make it seem more "Chinese New Year"-sy, I decided to make pineapple tarts.

Too bad I didn't have the pineapple tart mould (the one that makes each tart shaped like a flower)- I remember helping grandma making these ones for CNY; helping her make CNY bikkies was one of my strongest CNY memories from childhood.

Anyway the ones I made were pretty ugly (are you sensing a pattern here?)- hardly any consistency. Taste-wise, pretty good for a first attempt though!

Made the filling from scratch- fresh pineapple (hurray for food processor), sugar, cinnamon and cloves. Took forever to reduce and caramelise (forever meaning 2.5hrs)

I combined two recipes; I wanted to make one recipe's filling but not the pastry as it had too many ingredients I'd have to go out and buy (eg. Cream cheese, shortening, ghee etc etc etc). The pastry I ended up making had a filling recipe using tinned pineapples, which I wasn't keen on.

Overall turned out okay, but I'd love to get the pineapple flower mould next time!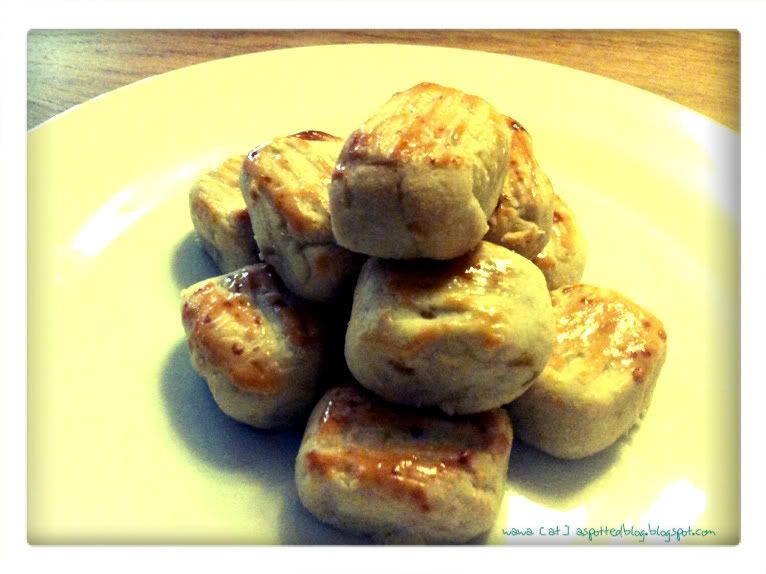 Ugly Pineapple tarts