Having heard about this Waffle and Coffee (hence, Waffee) place from friends who travel all the way from the city, I decided that it was definitely a must-try place. After all, it's only a stone's throw from work!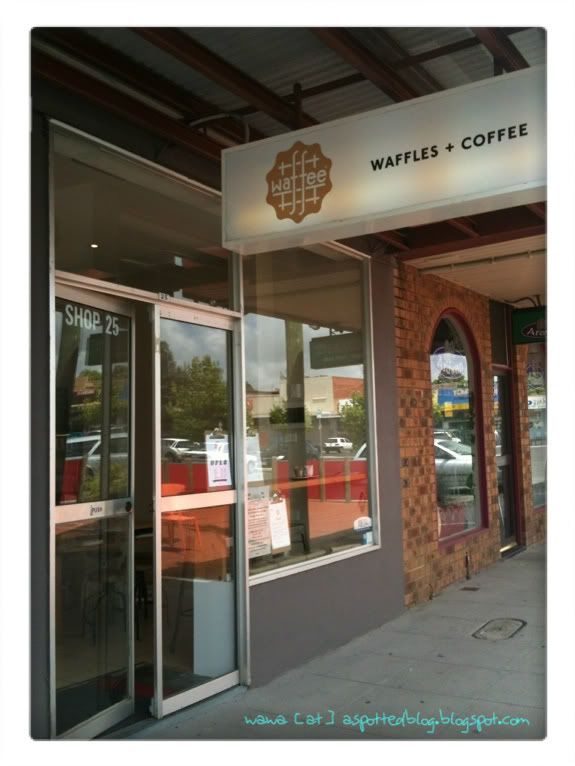 So far, I've been here twice, and the coffee and waffes have not disappoint.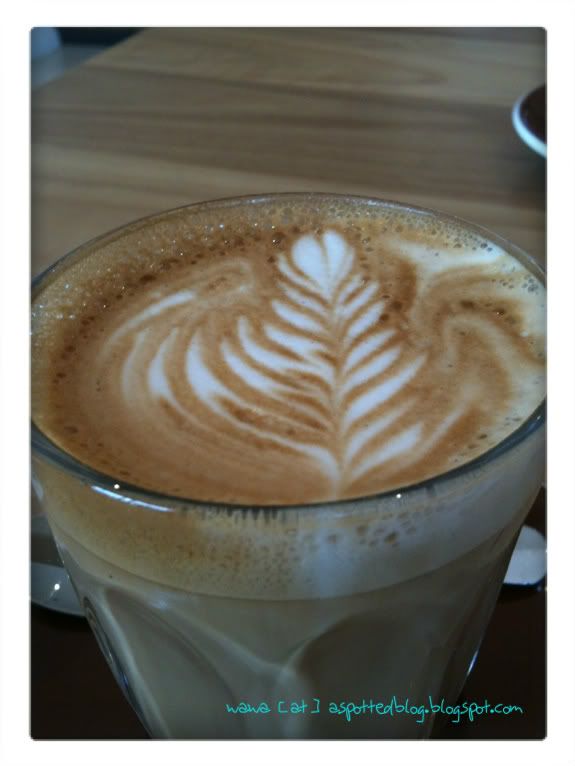 Do my eyes deceive me?! A rosetta this far out in the west??!!! Hurray hurray!!
Waffle display
Half-dozen assorted waffles served
Initially I had expected to see large waffles serves with syrup and ice-cream ( I suppose these are the American ones that I'm more familiar with, rather than the Belgians ones that these guys make); so I was surprised to see neat and dainty looking ones. Textures are lovely - crisp on the outside, dense and a bit doughy in the inside. Flavours include the raspberry & white chocolate (a tiny bit more expensive, but it's pretty darn special - think jam donut in a waffle form drizzled with white choc!), chocolate (stick or glaze), cinnamon, blueberry, coffee, amongst a few others.
There's pretty much nothing else apart from waffles and coffee (or tea/chocolate/etc) but it makes an awesome morning/afternoon tea break! Or an early morning (think they open at 7:30am on weekdays??????) more-than-decent coffee.
Yum.
Score 1 for 'da west side!