We didn't have to upgrade much inside, and made some minor variations. Our only variations were the addition of our alfresco, external window kitchen splashback, closing off our formal lounge area with plaster so it can be a home office, and enlarging some bedroom windows. Oh yeah, we also added a door to the walk-in robe, and sliding door to our master bedroom ensuite, 'cos no one wants to be (and should ever be!) seen doing a Number Two.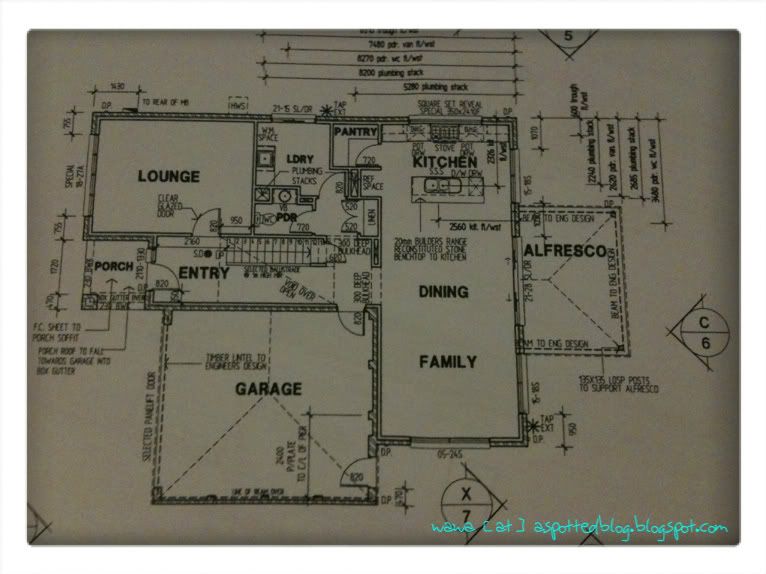 Interior plans - ground floor
Interior plans - first floor
Our promotion package included Caesarstone benchtops in the kitchen, which is great, but we did have to pay to have Caesarstone tops in the bathrooms. Upgrades include (from what I can remember at the top of my head):
upgrading toilet bowls! (hehh!)

Caesarstone benchtops in the bathroom

carpet and underlay

downlights downstairs
Choosing colours again wasn't too difficult. We're both into lots of neutrals and earthy tones, and anything that we didn't cared much for remained as the standard option provided (like skirting and architraves!).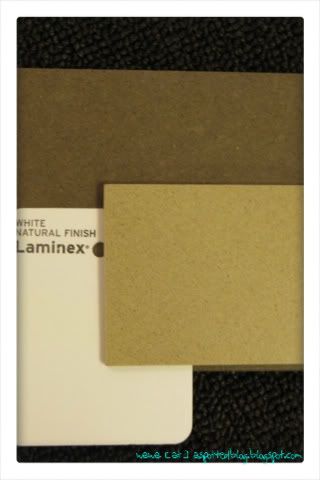 Kitchen colour sample
Below my external window splashback we decided to go with the dark brown tile, instead of the glass splashback offered in the promotion. Latte Caesarstone benchtop atop white cabinetry.
I would have loved to upgrade the kitchen cabinets to gloss vinyl wrap, and have thicker Caesarstone benchtops with waterfall edges but it would've blown the budget. oh well!
Bathroom colour sample
Again - lots of browns and whites. Floor and wall tiles a light brown; pebblestone feature tiles; Caesarstone Ice Snow benchtop atop white cabinetry.
Urghhh! Blogging about the house now makes me so excited about seeing it in 3D!